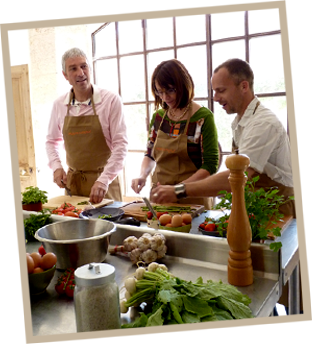 Gastronomy is the art of using food to create happiness
Théodore Zeldin
Are you a professional and do you want to perfect your training ?
Do you have a passion for cooking or are you an amateur willing to discover new things ?
In collaboration with the Gastronomy Riviera Institute, you will have the chance to take part in cooking events, workshops, seminars and trainings.
Young people can attend an introduction class to French pastry.
The founders of the Gastronomy Riviera Institute are Nicolas Denis, pastry chef who has been exercising for 20 years and who worked for Parisian and Riviera huge palaces, and Elise Allongue, who has been a decorator for 10 years including 6 years in luxurious hotel businesses.